Kim Kardashian Calls This Tummy-Tightening Treatment A 'Game-Changer'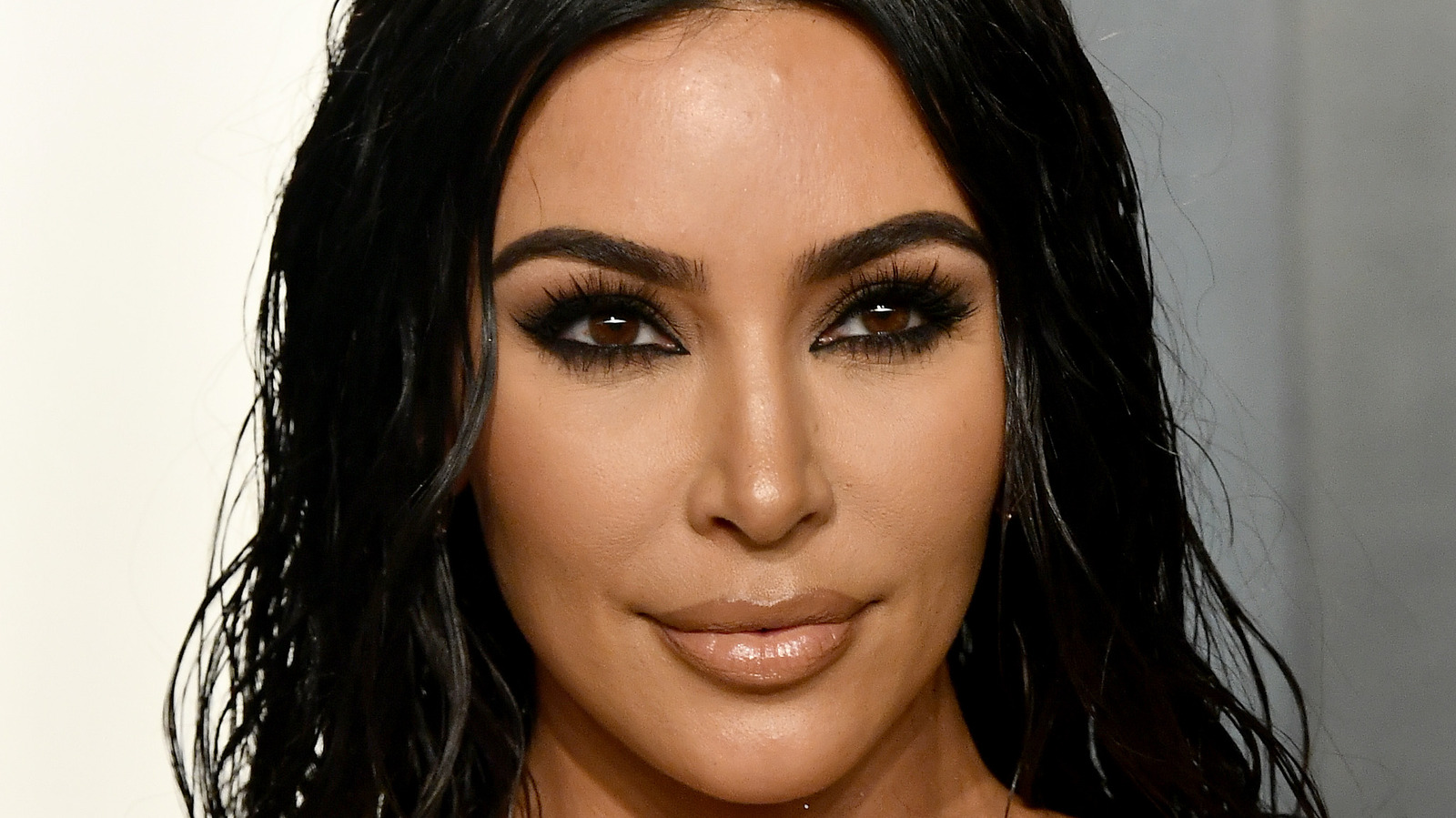 Kim Kardashian is one of the original influencers. When she throws her support behind a new product or treatment, there will be millions of people who want to check it out on her recommendation.
That is what led to the explosive rise in popularity of Morpheus8. That may sound like somebody's weird internet handle, but it's the name of a new treatment that Kardashian uses to tighten her tummy. And when she showed off her abs on Instagram, she called this treatment a "game-changer."
But what the heck is Morpheus8? How does it work, and what are the risks? Keep reading as we discover if this treatment really changes the game or if it's about as real as Keeping Up With the Kardashians!
Kim Kardashian used Morpheus8 on her face first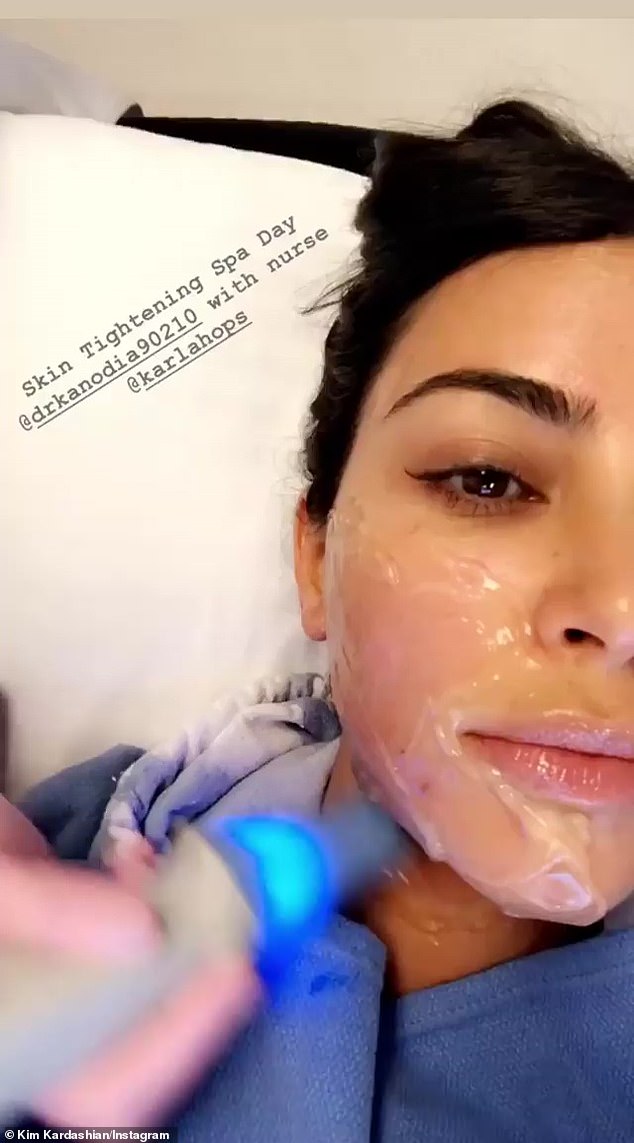 What is Morpheus8? It's is a new kind of microneedling treatment. Also known as collagen induction therapy, microneedling is a cosmetic procedure that involves repeatedly puncturing the skin with tiny, sterile needles. The small wounds cause your body to make more collagen and elastin, which heal your skin and help you look younger.
Morpheus8 combines radio frequencies with traditional microneedling to make the treatment even more effective. It can help with acne, scars, or simply fine lines and wrinkles on your body, and can be used on different parts of the body, including the face and abdomen.
Those who use it on their face claim it offers many of the benefits of a facelift without resorting to surgery. Earlier, Kim Kardashian posted photos on Instagram of her getting the Morpheus8 treatment on her face, as you can see above. But Kim recently shared a photo showing she uses this treatment to help tighten the appearance of her tummy too!
RELATED: The Untold Risks Of Microblading
Then, Kim Kardashian used Morpheus8 to tighten her tummy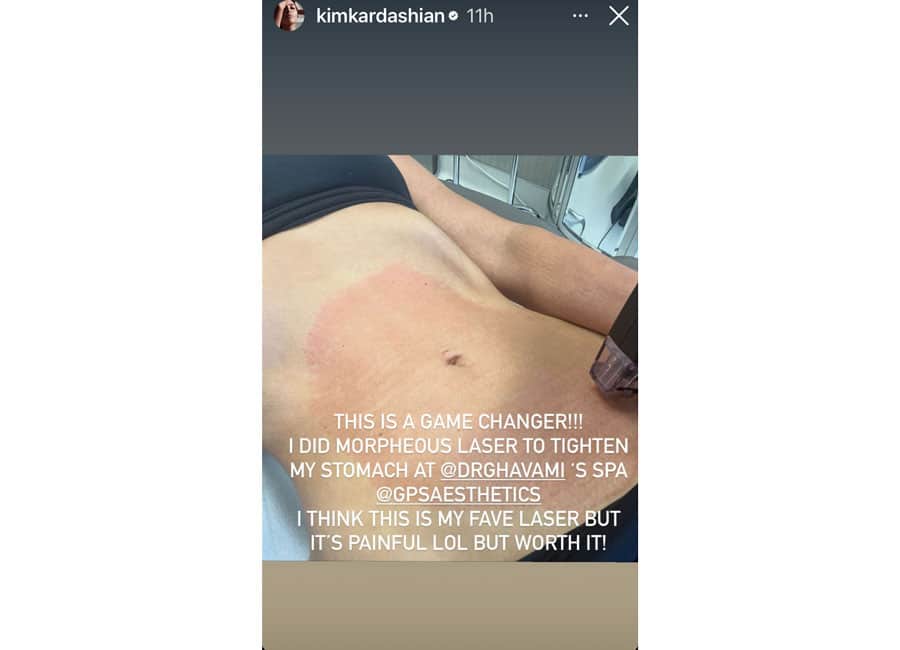 Kim Kardashian had nothing short of major praise for Morpheus8. According to PageSix, she took to her Instagram Story to dub this procedure a "game-changer" that is "painful" but "worth it." She used the treatment on her stomach and displayed the results of the treatment by showing off her abs online.
Why was Kardashian drawn to this treatment? Despite all the jokes about the Kardashians modifying their bodies, Kim is very mindful of what she does to her body. As she told Allure, she is okay with a "little bit of Botox" but wants "no filler." Therefore, Morpheus8 represented a chance for her to change her body without doing anything that she thought of as overly invasive.
However, it's one thing for a celebrity millionaire to get this treatment. The next thing for us to figure out is just how affordable the procedure is, especially for everyday people. So, how much does Morpheus8 cost?
How much does Morpheus8 cost?
According to Kim Kardashian, Morpheus8 is a very effective solution. But as you might have guessed, it's also a very expensive solution.
Exactly how much you will have to pay depends on where you are getting the treatment and who you go to. For example, the Daily Mail reports that getting a full face and neck treatment can run you $1,800. That is close to the average cost of $1,850 reported by RealSelf, an outlet that also points out that treatments range from a low of $350 to as high as $3,500.
In short, this is one of the more expensive beauty treatments out there. To figure out whether it is worth it, we need to take a closer look at the benefits and risks of Morpheus8.
RELATED: The Scary Truth About Brazilian Butt Lifts
Benefits of Morpheus8
There is a method to the madness of Morpheus8. And both the doctors who use it and the patients who receive the treatment report many interesting benefits.
One benefit is that it can remove acne scars. That is because the treatment effectively encourages your body to heal itself. And it also helps fight off new acne by killing the bacteria that leads to pimples.
Another benefit is that Morpheus8 helps your body produce more collagen. This is what can make your skin look younger and fitter. And having more collagen makes your skin healthier while helping you fight off wrinkles and fine lines on your face.
Finally, the Morpheus8 treatment can be applied to any part of your body. And because this is a non-invasive, non-surgical procedure, you can recover from it very quickly instead of spending a long time recovering.
Still, that doesn't mean Morpheus8 isn't without its risks.
Risks of Morpheus8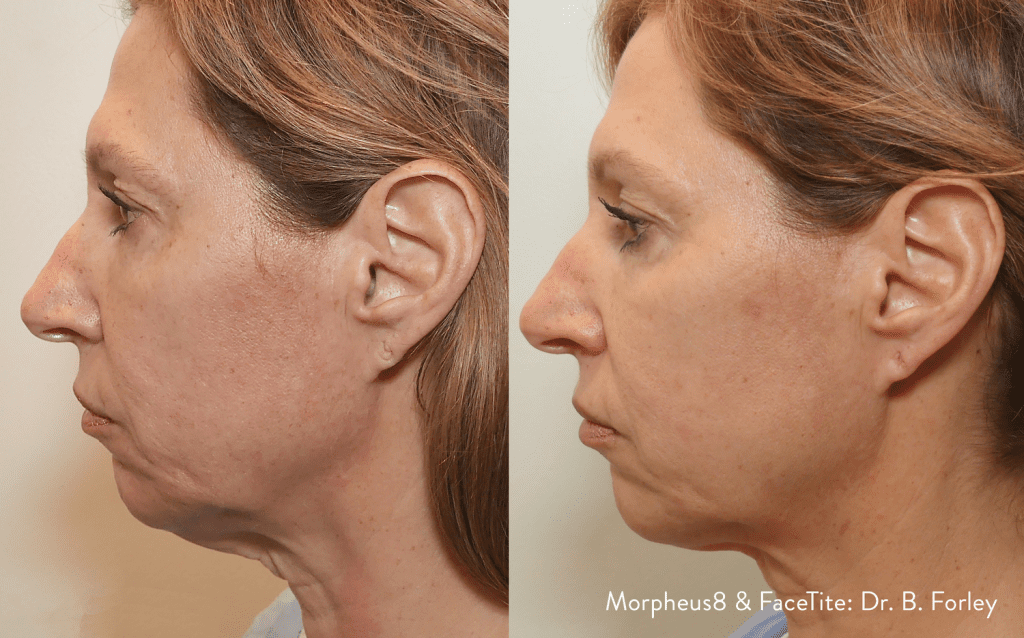 Obviously, there are many major benefits to the Morpheus8 treatment. But there are also possible risks of Morpheus8 you should know about.
For example, it's very unlikely to happen, but the Morpheus8 treatment process can result in burns on your skin. And considering that many rely on this as a beauty treatment method, the last thing most would want are burn injuries on the most sensitive areas of their bodies.
Additionally, the Morpheus8 treatment isn't great for those who love tanning. If your body already has sun damage, the heat from the Morpheus8 treatment can cause real skin damage. That may not be a dealbreaker for many, but it can be a real drag if you've recently been enjoying some fun in the sun.
Also, if you have any irritation or wounds in the treatment area, you won't be able to get treated. The same goes if you have any kind of heat-stimulated condition (including herpes simplex) that may affect the treatment area.
You also can't get Morpheus8 if you have any devices near the treatment area. This includes metal plates, glucose monitors, and pacemakers.
Beyond that, the primary risks of Morpheus8 are purely financial. To continue receiving benefits, you'll need to regularly return for these expensive treatments. And some of the best benefits (like enhanced collagen production) may not occur for several months. So, as beauty solutions go, Morpheus8 works best for those who have thousands of extra dollars to spend on their appearance each year… like Kim Kardashian!